Maths Week – Puzzle Day
Today we had a team puzzle solving day to celebrate Maths week. Here are some of the puzzles we tackled. See if you can solve some of them.
1. Chessboard Challenge.
Cormac and his team managed to figure out this difficult visual, trial and error challenge.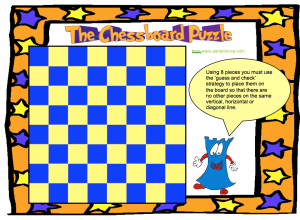 3. Boys Names Puzzle
The class found over a dozen boys names in this puzzle where they had to find names joining letters in continuous lines.

4. Tricky Triangle
Well done to everyone who figured this out.

Here is a gallery of some of our puzzle solving!